Hillcrest & Sheffield Elementary School Community is participating in the National Walk & Roll to School Day!
8:00am on Wednesday, October 4, 2023 (Rain or Shine!)
Posted: Fri, Sep 29, 2023
Montague CWF featured as the cover story for TPO Magazine's October Edition
Check out the cover story article to learn more about the team!
Posted: Mon, Sep 25, 2023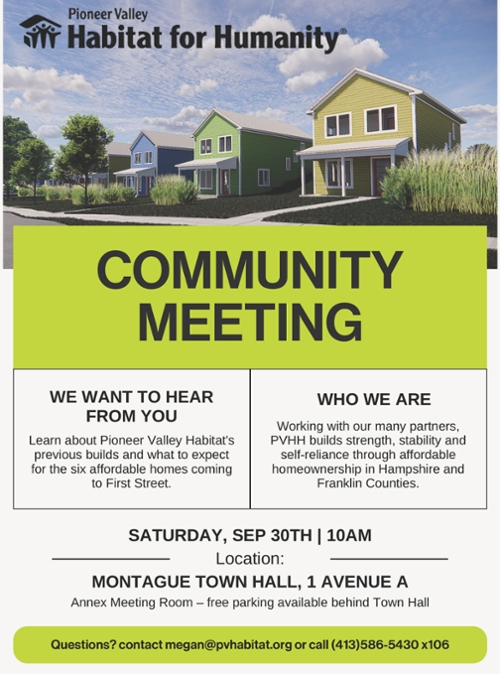 Pioneer Valley Habitat for Humanity Invite residents to attend Community Meeting to learn more about the proposed First Street Affordable Housing Development
10:00am on Saturday, September 30th in the Town Hall Annex Meeting Room. All are welcome.
Posted: Mon, Sep 25, 2023