IFB-FY21-08 Montague Complete Streets II- Keith St, Montague St, Turnpike Road Sidewalks
IFB - 08 - Montague Complete Streets II- Keith St, Montague St, Turnpike Road Sidewalks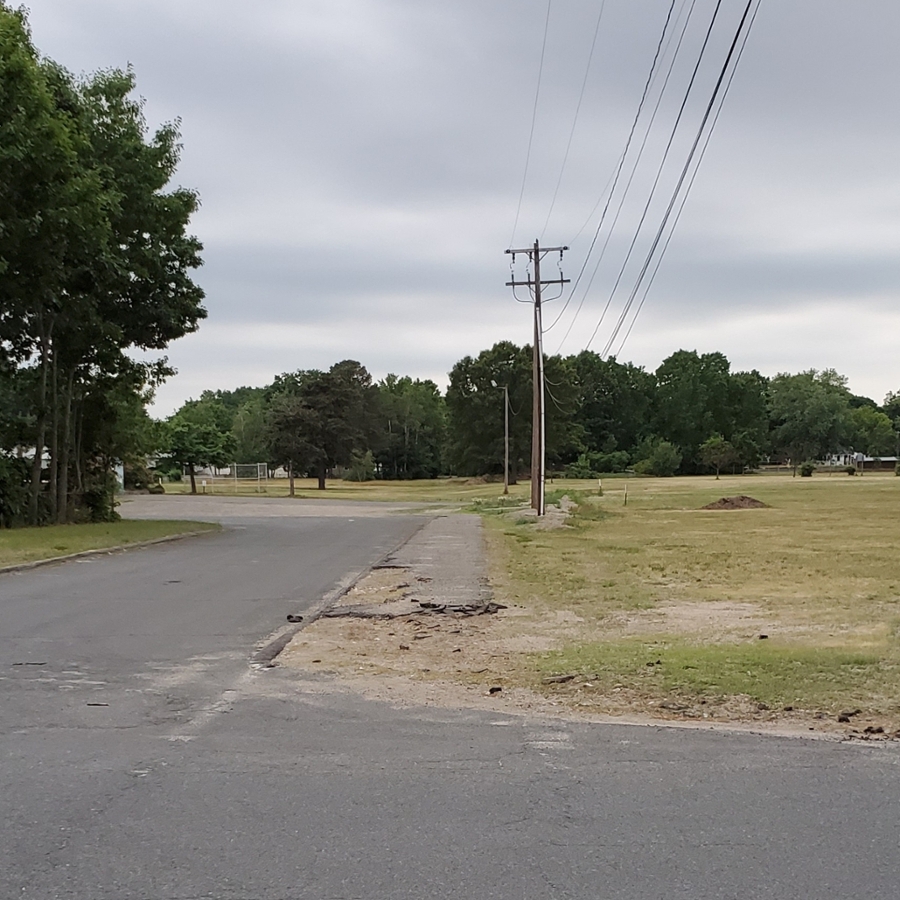 Category: Montague Open Projects
Department: Public Works
Fiscal Year: 2021
Current Status:

Closed

Skill(s):

Roads & Highways
Contact Info:
Andrea Woods,
FRCOG Procurement Officer
Important dates:
IFB Published: Not Set
Bidders Meeting: Tue, June 15, 2021 at 10:00 AM
Q&A Closed: Thu, June 17, 2021 at 12:00 PM
Bids Due: Fri, June 25, 2021 at 2:00 PM
Bids Opened: Not Set
Bid Awarded: Yes
Awarded Date: Thu, July 15, 2021 at 12:00 AM
Bidding deadline has passed.
Brief Description:
INVITATION FOR BIDS
TOWN OF MONTAGUE - COMPLETE STREETS 2021
FRCOG IFB 20220210625
The Franklin Regional Council of Governments (FRCOG) will accept sealed bids on behalf of the Town of Montague for Complete Streets Improvements.
The sealed bids, plainly marked "Montague – Complete Streets Bid" in the lower left hand corner of the envelope will be received by the Franklin Regional Council of Governments, 12 Olive St. Suite 2, Greenfield, MA 01301, until June 25, 2021 at 2 p.m., at which time they will be publicly opened and read.
MASSDOT PREQUALIFICATION in the Categories of "Highway-Construction" or "Highway – Sidewalk and Curbing" in the single contract limit amount of $468,183.10 or more is required. Contractors should contact the MassDOT Prequalification Hotline at 857-368-8660 with questions about prequalification for this project.
Wage rates for this bid are subject to prevailing wage rates as per MGL Chapter 149, Section 26 - 27f inclusive. This bid is being undertaken per MGL Ch 30 §39M requiring a 5% bid bond/deposit and 100% Labor and Materials Payment Bond and 100% Performance Bond.
Specifications and plans for the bid and bid instructions are available for download from https://frcog.org/bids. Downloading from this site will allow for automatic notifications of any addenda or clarifications.
There is a non mandatory prebid meeting scheduled for this project on Tuesday, June 15 at 10am starting at Keith St, at the Davis St intersection. It is at a rear school entrance and there is plenty of parking.
The Town of Montague is the awarding authority and reserves the right to accept or reject any or all bids in total or in part as they may deem in the best public interest.
FRANKLIN REGIONAL COUNCIL OF GOVERNMENTS
By: Andrea Woods, Chief Procurement Officer
June 9, 2021
PROJECT DESCRIPTION SUMMARY
The Work is a Commonwealth of Massachusetts grant funded Complete Streets project to improve pedestrian and bicycle access in several areas of Montague per the attached Special Provisions.
The project is known as the "Complete Streets Project Keith St, Montague St, and Turnpike Rd, Montague, MA" prepared by McMahon Associates, 94 N Elm Street, Westfield, MA 01085.
The overall proposed project involves new sidewalk along Keith Street, Montague Street, and Turnpike Road through the Town of Montague, Massachusetts. The proposed work extends from the intersection of Davis Street with Keith Street to its intersection with High Street for the Keith Street portion of the project. For Montague Street the proposed work extends from the intersection of Dell Street with Montague Street to its intersection with Turnpike Road. The proposed work for Turnpike Road extends from 83 Turnpike Road to the intersection of Park Villa Drive with Turnpike Road (with Alternate or add-on bid items).
All work is to be completed by October 30, 2021.
Link: https://frcog.org/bids/
Last updated: 2021-11-04