Water Pollution Control Facility Name Change-Rebrand
The Montague Water Pollution Control Facility (WPCF) is looking to rebrand themselves by changing their official name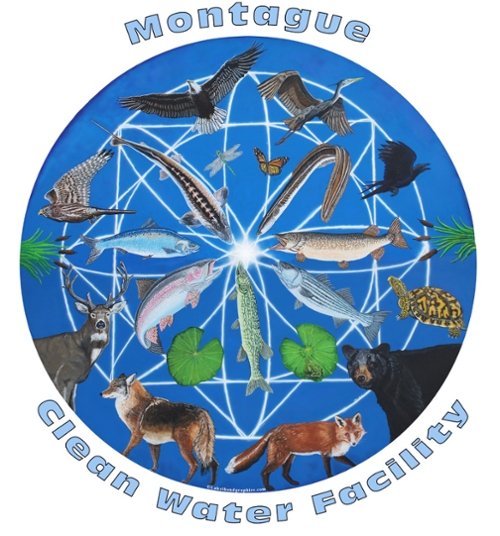 The Montague Water Pollution Control Facility (WPCF) is looking to rebrand themselves in a positive manner by changing their official name. Many other facilities across the nation have implimented this name change, calling themselves "Clean Water" Facilities, in recognition of the EPA's Clean Water Act that created the necesary wastewater treatment to help protect recieving waters, local ecology, and local public health.
Montague WPCF wishes to place a positive spin on itself, by removing words in the name with negative connotations such as, "pollution," "sewer", and "wastewater." The facility has also adopted a new logo, derived from the recent 10' mural located on the admin building.
Some options include:
Montague Clean Water Facility
Montague Clean Water Department
Montague Clean Water
Montague Watershed Management
The Town is open to hearing residential opinions/inputs, and will meet again to discuss the name change on June 27, 2022.
Posted: to General Montague News on Mon, Jun 13, 2022
Updated: Mon, Jun 13, 2022